Cecile Goldman named new CEO of smartQare
Noordwijk, 4 juli 2022
Cecile Goldman-Corbeij will shape the expansion of smartQare as the new Chief Executive Officer. She succeeds Walter van Kuijen, who will remain actively involved in smartQare as a strategic advisor and co-shareholder.
Walter van Kuijen has been CEO of smartQare since 2019. Under his leadership, viQtor, the total solution for monitoring and preventive care, has been successfully developed. smartQare has evolved from a startup into a professional and certified medical company and can now rejoice in positive interest in its solutions from the professional healthcare market.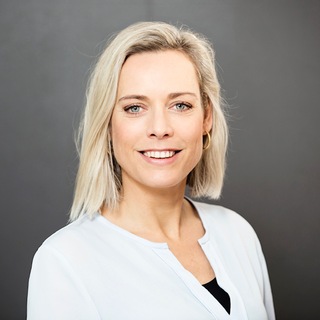 Cecile Goldman: 'I was captivated by the ambition and passion of the people in and around smartQare, not only their own team, but also the development partners, the care partners involved and the investors.'
As the new Chief Executive Officer, Cecile Goldman will shape the transition from startup to scale-up and lead the expansion of smartQare. Goldman has held executive roles in the public and private healthcare sectors for many years. In recent years she was COO of Cardiology Centers Netherlands and Managing Director at Equipe Zorgbedrijven. In these two organizations she has designed and implemented eHealth solutions in the practice of healthcare processes, namely telemonitoring for heart patients (HartWacht from CCN) and data-driven decision support based on standardized outcome measurements (Xpert Clinics).
About smartQare
smartQare is committed to providing an answer to the major challenges in healthcare. Due to the aging population, demand will continue to increase and supply simply cannot meet that demand. One of the smart solutions is viQtor, a monitoring and preventive care device that allows patients to be followed 24/7 in their home environment, outdoors, in healthcare institutions and in hospitals and clinics. This total solution will not only have a major impact on reducing the workload and stress of caregivers, but also improve the quality of life of those directly involved.
With the use of optical sensor technology, continuous measurements are made of vital values ​​such as heart rate and oxygen saturation. These are combined with skin temperature measurement, fall detection, activity monitoring and location determination. viQtor uses the new Internet-of-Things network, so that this data can be shared, stored, analyzed and made available to care providers and informal caregivers continuously, quickly and efficiently.
smartQare is now ISO 13485:2016 medically certified. viQtor is on the eve of approval as a medical care solution for medical CE class IIa.
Stay informed
After medical certification, our network care is ready for use in healthcare. Want to stay up to date on our latest steps to market launch? Sign up for our newsletter or follow us on our smartQare LinkedIn page.
Sign up for our newsletter. And stay informed about news, background information and user experiences.