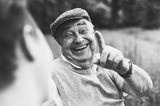 Introducing: Cecile Goldman, our new CEO
Now is the time to change healthcare

Cecile Goldman, CEO smartQare
Our new CEO Cecile Goldman has enjoyed a career in various management positions at hospitals and healthcare facilities. She was, among other things, operational director at Cardiology Centers Netherlands, where she gained experience with telemonitoring (HartWacht). She has now taken over from Walter and will further expand smartQare in the scale-up phase. Meet Cecile Goldman, a passionate leader with a heart for care.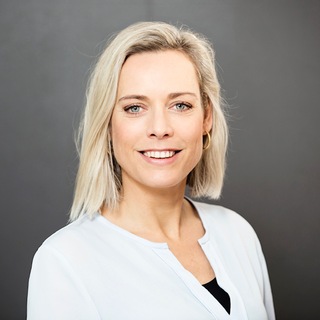 Cecile: "I chose smartQare because of the similar views we have about healthcare. A lot has to change in our healthcare system. We are here to offer a solution to a problem that will affect us in the future. That feeling is strong in our team. Everyone has a great drive to make a product that really makes a contribution to society. Not only with team members, but also with investors who, in addition to financial resources, also contribute their knowledge."
New way of care
"Our viQtor solution can make a big difference in healthcare. Rising staff shortages and the growing demand for care in the coming years will create a dilemma for which technology must provide a solution. 24-hour remote monitoring is an important link in this. This allows you to monitor patients and clients remotely and thus save many hospital visits, beds and other facilities. It is a new way of providing care and will not happen overnight. Nevertheless, I have already received many positive reactions from healthcare and there is great interest from authorities. I think this is the time to change healthcare."
From startup to scale-up
"Walter has done a fantastic job in the startup phase. He has developed smartQare into a professional med tech company. Under his leadership, viQtor has grown into a full-fledged medical application. With his knowledge and Philips Healthcare background, he has laid the foundation on which we can further expand our viQtor solution in the scale-up phase. It's also nice that he stays on as an advisor and wants to support me with the international market launch of viQtor. His American experience and expertise will be especially useful."
Perfect user experience
"But first we focus on the Dutch market. I want to use my healthcare background to build a bridge between the med tech world and that of hospitals and healthcare institutions. Because if these worlds come together, we can take big steps. We expect positive news about viQtor's CE certification in the very short term. After that, nothing stands in the way of using viQtor for medical use. Very exciting!"
24-hour patient monitoring
After the medical certification, the data from our 24-hour monitoring solution can be used immediately in healthcare. Continuous measurements of heart rate, oxygen saturation, skin temperature, motion plus fall detection and location determination can then be used for diagnosis determination, trend analysis and remote incident reporting. The combination of medical device, portal and app makes viQtor extremely suitable for online following, for example, patients who are rehabilitating at home and vulnerable elderly who live independently. This makes it possible to organize care for patients and clients more efficiently and effectively.
Stay informed
After being medically certified, our 24-hour monitoring solution is ready to use. Would you like to stay informed about our next steps towards market launch? Sign up for our newsletter or follow us on our smartQare LinkedIn page.
Sign up for our newsletter. And stay informed about news, background information and user experiences.