smartQare App is now available in the App Store
viQtor has been developed as a complete solution for 24/7 monitoring: a wearable for the upper arm, a web platform with dashboards and an app.
The app is now available for iPhone, and soon also for Android phones.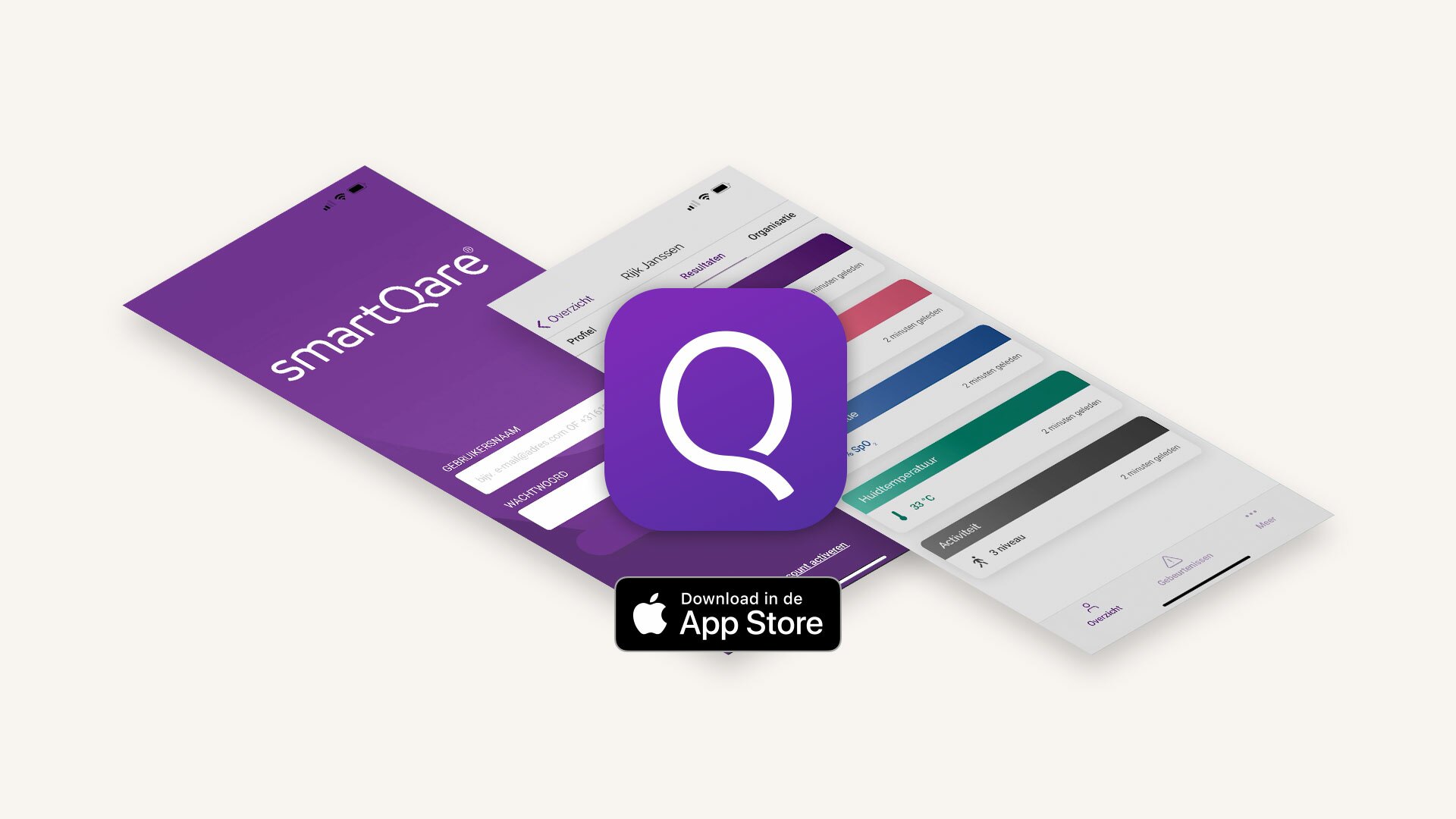 Care providers and informal caregivers around the carrier of viQtor can download the app and gain secure access to the monitoring data of the carrier. Messages can be issued based on set limit values, for example about an oxygen saturation that is too low or an abnormal heart rate. When a fall is detected or the help button is used, there is also a notification via the app and contact can be made.
In this way, the right people around a patient or frail elderly are always aware of the situation and the right action can be taken at the right time.
And in this way the care professionals are relieved as much as possible by informal carers.
Make an appointment for a demonstration
Would you like to know more about viQtor, our solution for 24/7 monitoring? Make an appointment for a demonstration and discover what viQtor can do for you.