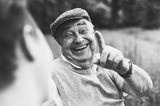 A look behind the scenes at smartQare Operations
I glowed with pride when the first viQtors rolled off the production line
The viQtor solution is an ingenious interplay between the high-tech device that clients wear on the upper arm and a practical app for caregivers. A Clinical Decision Support Platform runs in the background that processes and communicates the measured vital values 24/7. The viQtor solution has been developed with the greatest care in just a few years. smartQare is in full preparation to be able to deliver the viQtor soon. We get a look behind the scenes in a conversation with our Chief Operations Officer (COO), Paul Smilde.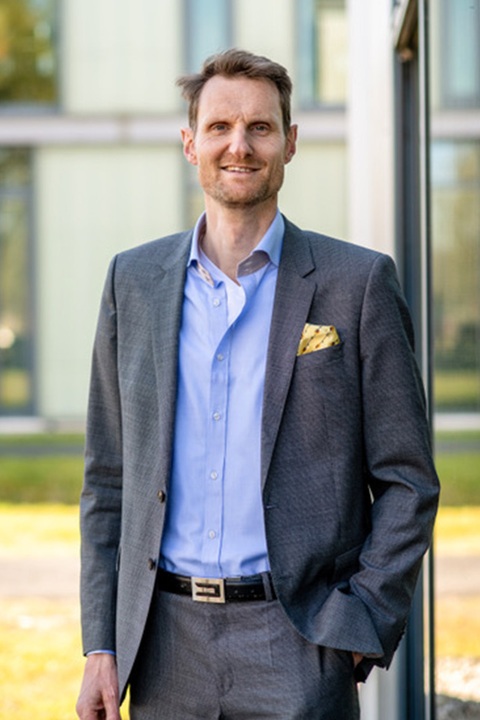 Great user experience
What is involved in producing the viQtor? Paul: "Do you have a minute? We have been working on setting up the production process for a year and a half now. This is of course done in close collaboration with our development team. The viQtor is primarily designed to give the client a great user experience. The device has a particularly attractive design, is light and very easy to operate. Inside is a world of high-tech solutions, made up of more than 400 components. My attention is focused on the question: is the viQtor 'designed for manufacturing'? In other words, how can we produce the viQtor safely and effectively?"
Medical CE label
"We spent months working out the processes and selecting our partners. Initially in the factory with our production partner. But it goes much further than just producing. We have mapped out the entire chain. Who are the customers? How would they like to be served? How do we set up logistics? How do we minimize inventory and ensure we can scale quickly? How do we arrange the ordering and actual delivery of the viQtor as efficiently as possible? It is an absolute condition that we fully comply with the ISO-13485 standards and that we are allowed to carry a medical CE label. We have now successfully completed the ISO audits and we also expect to receive the CE marking in a few weeks."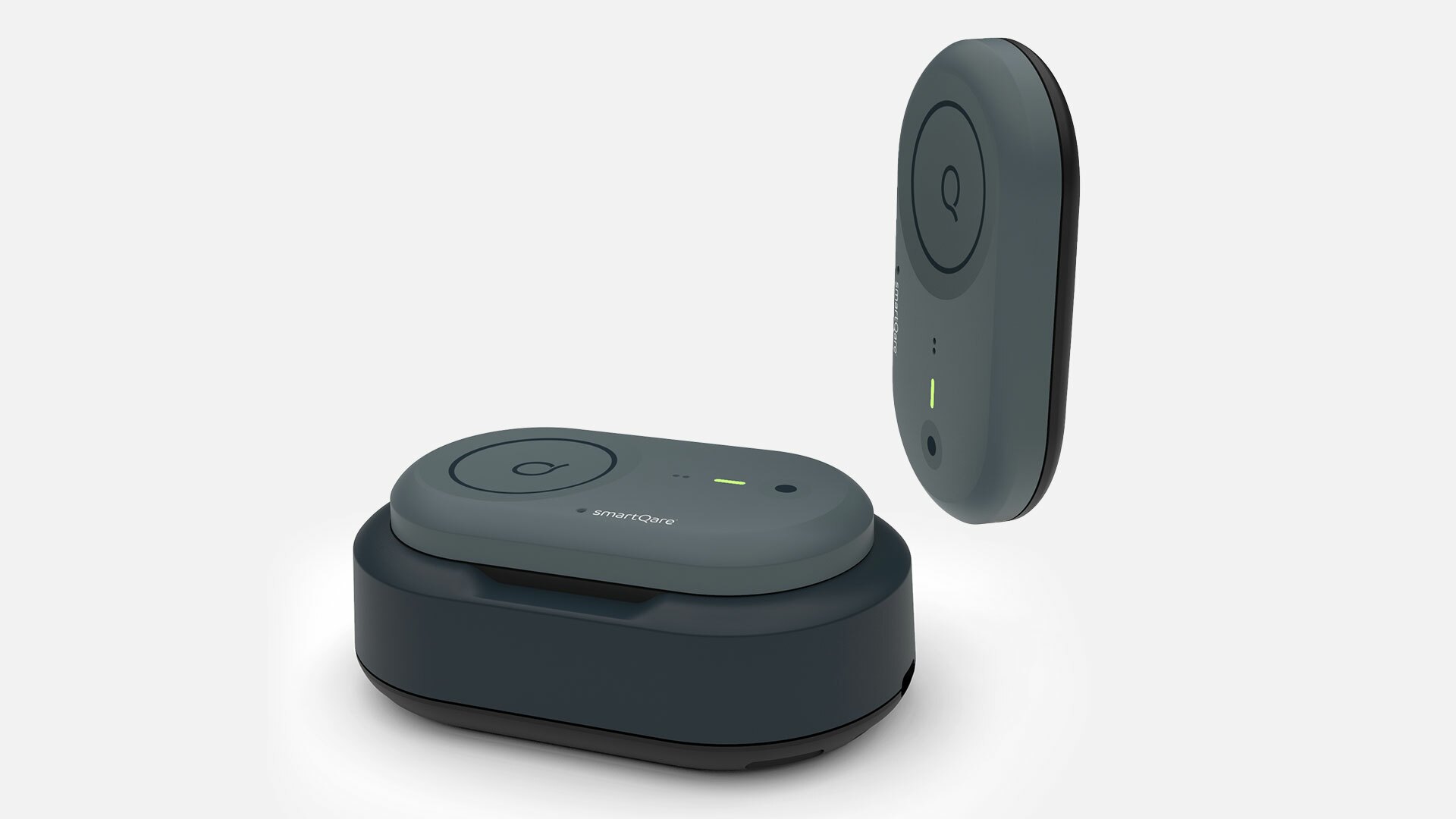 The viQtor, smartQare's multi-sensor solution for 24-hour remote monitoring and diagnostics.
Healthcare institutions and hospitals
That must have been quite a job indeed. How did you get started on this? "At smartQare, the client is central. In addition, everything revolves around unburdening clients and caregivers. We first mapped out how the client prefers to learn to use the viQtor. It turned out that it is important for the care provider to put the viQtor on the client's arm for the first time. In a calm conversation, the healthcare provider explains how the viQtor solution works. The viQtor is designed intuitively and so the client is quickly familiar with using the device and the app. At the back, this means that we do not sell and ship the viQtor directly to clients. Healthcare institutions and hospitals are our direct customers. We have set up the complete ordering, production and delivery process in such a way that these institutions can place orders in multiples of 10 items quickly and easily. By offering the viQtor solution as a subscription, we save them having to invest in advance."
Picking up life again
The first deliveries will take place shortly. What final steps are you taking? "I already mentioned the medical CE trajectory in which the viQtor is fully screened for safety in design, production and delivery. To this end, we recently produced a pilot series of the viQtor. I glowed with pride as the first prototypes rolled off the production line. In a number of testing grounds - Living Labs - we introduce clients and care providers to our solution. The first reactions are overwhelming. The viQtor gives people back the confidence to pick up their lives again. After 2 tough corona years, that's the best gift we can give them. We are eagerly looking forward to the day when we can deliver the viQtor. It is really special to be able to contribute to this breakthrough."
Network care
At smartQare we are on the eve of the medical CE class IIB marking, making data from our 24/7 monitoring solution useful and supportive for medical decision-making. The combination of medical device, the Clinical Decision Support Platform and app makes smartQare extremely suitable for better monitoring and monitoring patients who are rehabilitating at home and elderly people who live independently. Initially, values of oxygen saturation, heart rate, skin temperature, movement, fall detection and location determination via Galileo/GPS will be transmitted via Vodafone's Internet of Things network (NB-IoT / LTE Cat-M1). This information helps medical professionals in networked care make decisions and take action.
Stay informed
After medical certification, our network care is ready for use in healthcare. Want to stay up to date on our latest steps to market launch? Sign up for our newsletter or follow us on our smartQare LinkedIn page.
Sign up for our newsletter. And stay informed about news, background information and user experiences.