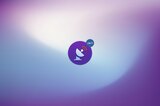 24/7 location determination
viQtor, our 24-hour monitoring solution, is equipped with a Global Navigation Satellite System (GNSS) module. This is the common denominator for all public satellite-based positioning systems, including the original US GPS, the European GALILEO, the Russian GLONASS and the Chinese BEIDOU (BDS) systems.
When the help button is pressed, we can determine the exact location of the wearer. A safe idea.
With the help of satellites, a position can be accurately determined within 5 meters square
After a fall, the location determination is automatically transmitted
When the viQtor wearer needs help, we can find him or her quickly and easily

smartQare has developed viQtor, a unique multi-sensor solution for 24-hour remote monitoring and diagnostics of risk groups. A relevant and affordable tool that puts people first and helps healthcare professionals to organize the healthcare process around patients effectively and efficiently.
viQtor, our solution for 24-hour monitoring of:
Why location determination?
Location determination via GNSS is particularly useful when someone is outdoors. The accuracy of this positioning depends on how many satellites see a signal from the device and how clear the view is to the sky. In open field the position will be 5 to 10 meters accurate, in built-up areas the position can deviate 20 meters more.
When someone is indoors and has a concrete roof overhead, the position can be determined poorly or not at all. We solve this by placing a small auxiliary station (beacon) at the wearer's home so that it can also be easily found there.
When help is needed, the wearer can press the help button. And when someone has fallen, a message is automatically sent to our platform. An experienced care provider from the medical service center will then take action. Because viQtor is constantly connecting to a growing number of satellites outside, the position of the carrier is indicated more accurately every 45-60 seconds on a digital map on the platform. This way he or she is always found quickly.

Wander detection (geofencing)
viQtor uses different satellite networks. As a result, a second positioning function can be added to our 24-hour monitoring solution in the long term: the so-called wandering detection.
If desired, a digital limit can be set on our platform. As soon as the wearer leaves the preset virtual area, a message is immediately sent to the informal caregiver, the care institution or the medical service center. In this way, the wearer is quickly found and he or she can be taken home. With viQtor, people can enjoy their freedom of movement in a safe way.
Would you like to know more about viQtor, our solution for 24-hour monitoring? Make an appointment for a demonstration and discover what viQtor can do for you.